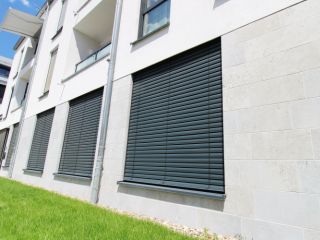 Welcome to Motorized Blinds Encinitas – Your Trusted Window Treatment Professionals!
Are you in search of top-notch window treatment installers near Encinitas? Look no further! At Motorized Blinds Encinitas, we specialize in the installation and repair of window treatments, including custom drapes, curtains, blinds, and more. We are your go-to source for all things related to enhancing the beauty and functionality of your windows and living spaces.
Why Choose Motorized Blinds Encinitas?
Professional Expertise: Our team comprises skilled professionals with years of experience in the window treatment industry. We are committed to delivering outstanding service and exceeding your expectations with every project.
Fair Prices: We believe that high-quality window treatments shouldn't come with a hefty price tag. Our competitive pricing ensures you get the best value for your investment.
Timely Service: We understand the importance of your time. That's why we prioritize punctuality, ensuring that we arrive on time for appointments and complete projects efficiently.
Our Specializations:
Blinds for Windows: From vertical blinds to mini blinds, we offer a wide range of window blinds that cater to your style and functionality preferences.
Motorized Roller Shades: Experience the convenience of automatic window blinds that can be controlled with ease, adding a touch of modernity to your home.
Plantation Shutters: Enhance the elegance of your space with plantation shutters, available in various materials and finishes.
Custom Drapes and Curtains: Elevate your interior design with custom drapes and curtains that perfectly complement your decor.
Wooden Blinds: Enjoy the classic charm of wooden blinds while benefiting from their durability and insulation properties.
Window Covering Ideas: Need inspiration? We offer a wealth of window treatment ideas to transform your space into a stylish haven.
Sliding Glass Door Solutions: Explore our options for covering sliding glass doors with style and functionality.
Window Treatment Repairs: We're not just about installation; we're also experts in window treatment repairs. We can fix issues with your blinds, curtains, and shades efficiently.
Serving Encinitas with Pride
At Motorized Blinds Encinitas, we take pride in serving the beautiful community of Encinitas and its surroundings. Whether you need blinds for your bedroom, custom curtains for your living room, or repairs for your existing window treatments, we're here to meet your needs.
Contact Us Today
Ready to transform your windows with the best in the business? Contact Motorized Blinds Encinitas now for a free consultation. Discover why we're the preferred choice for window treatment installation and repairs in Encinitas and the surrounding areas.
Don't miss out on the opportunity to enhance your home with the finest window treatments Encinitas has to offer. Get in touch with us today!