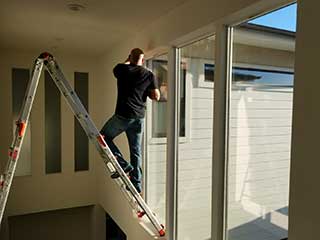 A Company Who Cares
Our team's main goal is to ensure that you end your experience completely satisfied, both with your selection of blinds or shades, as well as with our service! That's why you can trust us to go above and beyond expectations and provide you with the best care and attention to detail. No matter how big or small the project, it's all equal to us! Also, aside from high-quality products for you to choose from, our company also offers warranties ranging from five years to a lifetime! This way you won't have to worry about a thing. That's why we're regarded as one of the best in California!
Professionals Who Are Here To Help
With our free consultation and color sampling services, you'll be able to find the perfect window coverings for whatever your needs may be in no time at all! Our experts have years of experience to pull from as well, so you can rest assured they know what they're talking about. With help from us, you'll have excellent new blinds or shades in no time to both spruce up the space, as well as protect from glare, sun damage, and much more! You'll only wish that you'd called us even sooner.
Choose From A Variety Of Styles
Whether you need the look of wood blinds without the price, or shades that can be customized easily to suit each room in your home, our team has got you covered! Faux wood blinds look like the real thing but are more affordable and resist moisture, making them great for kitchens or bathrooms, as well as anywhere else in the home. Roller shades have countless fabric styles to choose from to discover the right color, pattern, and texture for whatever room they're going into. All of these suggestions and more are what our professionals are here to provide! Motorized shades are available as well if you want to upgrade your home with a modern touch.
Take The First Step

Over 10+ Years of Experience

A Top Quality Selection

Fairly Priced Products

Solutions You Can Trust